Renowned author, Alan Richardson is Gary Vasey's guest… listen to the podcast on Spreaker by clicking this link.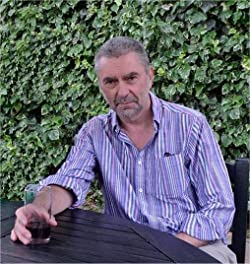 In this episode, I was delighted to chat with British magician and prolific occult author – Alan Richardson. Alan talks about how magic has always been a part of his life, talks about his interactions with some of the magical personalities of our era and about his love of writing books on magic.
Alan has written books about Dion Fortune, Aleister Crowley, William Gray and others as well as a host of books on a variety of magical topics. You can find his books on Amazon at https://www.amazon.com/Alan-Richardson. Please do stop there and buy a book or two! Books mentioned in the podcast include The Old Sod, Sex and Light , The Templar Door, The Sea Priest , Dark Magery and by G. Michael Vasey, Chasing the Shaman and The Mystical Hexagram (co-written with SC Vincent) also available on Amazon.
Continue reading at The Magical World of G. Michael Vasey