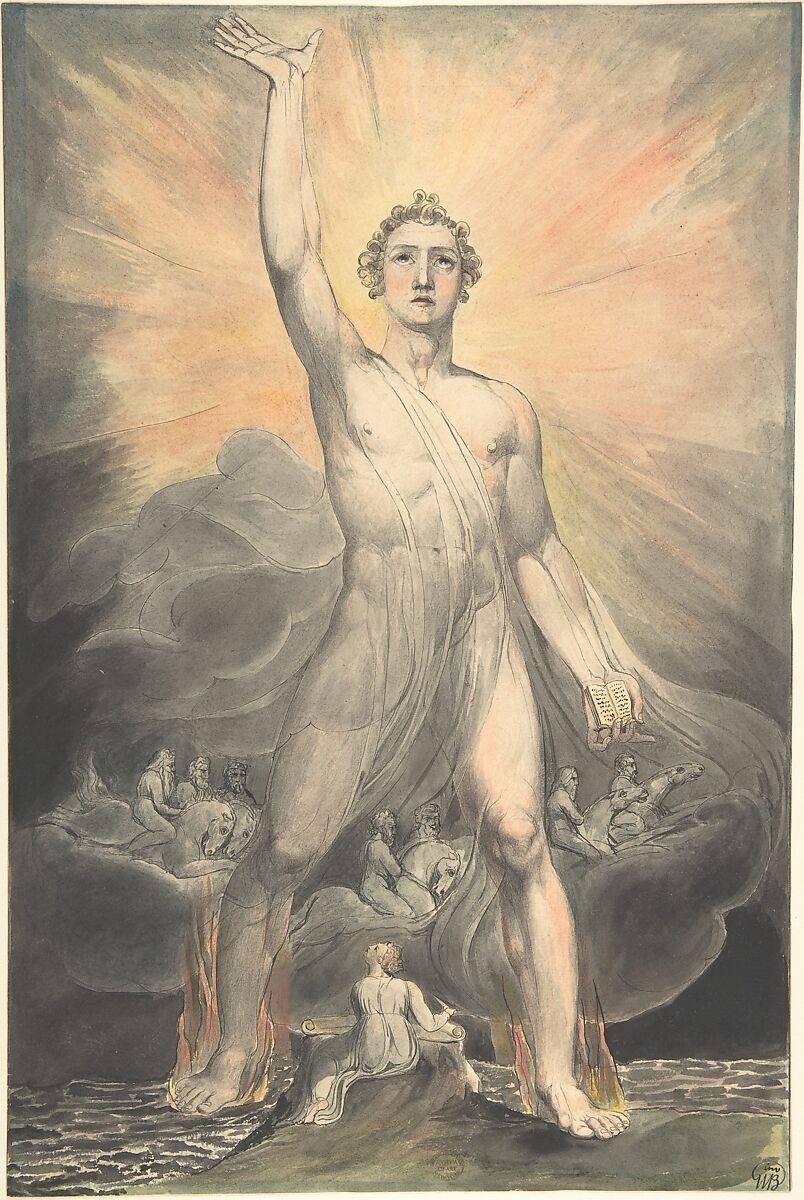 Blake's Angel neatly encapsulates aspects of the Books of Daniel and Revelation.
*
… "Now is come salvation and strength, and the kingdom of our God,
and the power of Christ: for the accuser of our brothers is cast down,
which accused them day and night…
Therefore rejoice you heavens and you that dwell in them.
Woe to the inhabitants of the earth and of the sea!
For the devil is come down to you, having greath wrath
because he knows that he has but a short time."
*
Are we to conclude that this is the voice of St Michael?
I think we are meant to.
*
Continue reading at The Silent Eye