Reblogged from Serendipity: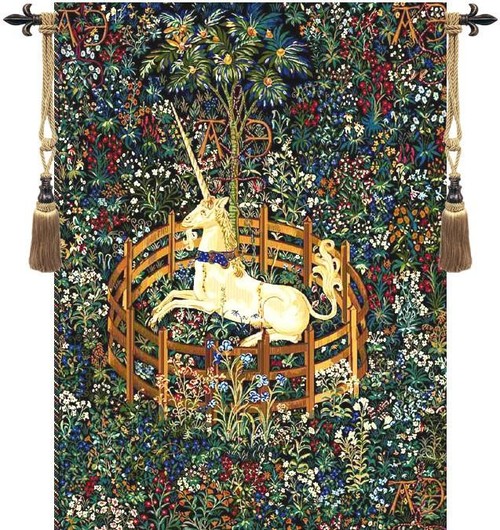 This first one is the Unicorn captured. To capture a unicorn, you needed a woman. A virgin. Because that was the only thing that could make a Unicorn tame.
This is one of the myths of the Unicorn — but there are many others.
---
Once upon a time in a kingdom far-far-away in the lands of the never-ending spring, a king sat in his golden throne and ruled his kingdom in perfect harmony. A person can feel nothing but exuberance at the sight of the magnificent castle in which the king and his daughter lived, the majestic atmosphere of the woods spread all around the castle, and last but not least – the overwhelming beauty of the princess.

It was pure Heaven-on-Earth; there was nothing that could even possibly attain the perfection of this place. The beauty of the forest made it amazing, yet another thing made it imposing. In those woods lived creatures of time unknown and one of them was the most precious of them all… and was hunted for centuries for its magical horn – the beast known as a unicorn.
Continue reading at Serendipity